This is a small holiday 51, but also home improvement season, it is shrewd decoration owners to buy building materials to make a great opportunity to make a big profit! Dove bathroom this promotional activities to "wonderful Dove, five. A gift" for the theme of the event, advocate fashion wonderful life, exclusive health and environmental quality.
Dover life, easy to have
Adhering to the "Dove life, easy to have" Dove bathroom, with its excellent product quality in the terminal consumer market to establish a good brand image. In the country to establish a unified store image, with a sound marketing system, the products are exported to Europe and the United States, the Middle East, Southeast Asia, South Africa, Australia, more than 80 countries. Has a number of national patents, products through CE, ETL, IS9001, ROHS and other international certification authority, and by the PICC quality underwriting, the product is awarded the "green products" title, which shows the brand in the market Dove good reputation and reputation.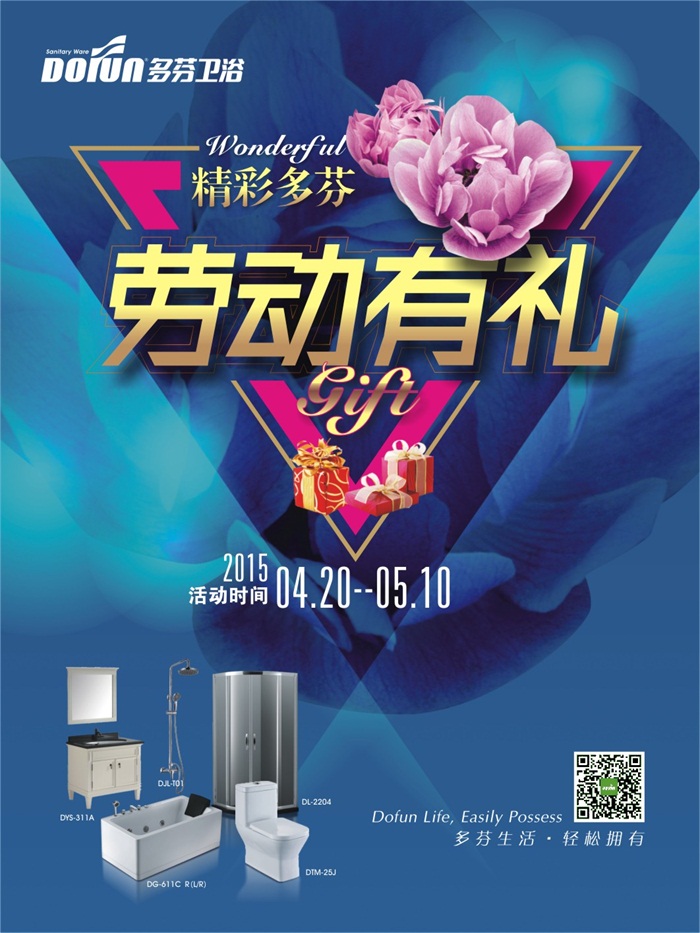 Dove bathroom 51 large bathroom promotional activities
May Dayfen, wonderful
Coincides with the small holiday period, to guide the quality of consumption, so that consumers share quality and service, commitment to quality assurance under the premise of the market consumers Rangli, to affordable.
Dove bathroom in the April 20 - May 10, held throughout the country grand promotion. Promotional products cover bathtub, steam room, shower room, bathroom cabinet, shower, toilet and so on to launch the purchase price, for your free to choose. In addition, Dove bathroom also introduced a variety of products perfect package combination, so you value to enjoy.
Whether it is a single product special or package combination price Dove bathroom can make you feel real benefits; do really none other consumers, the most preferential prices to enjoy the most reliable quality and the most comfortable service.
Dove fashion bathroom space
Price discount service is not discounted
Dover bathroom has not been to fight low price, but to fight the product, fight the quality, fight affordable, and to the consumer real service. Pre-sale, sale, after-sales service, Dove bathroom are required to achieve "expert services, the enjoyment of the nobility." And will, as always, to provide consumers with reasonable price, excellent quality, high value-added brand of bathroom products and services.
Dove bathroom 51 promotion activities, said the benefits of intimate and intimate service have to ask you to visit Dove bathroom store experience, enjoy the custom for your custom bathroom space, enjoy the distinguished shopping experience, this 51 holiday Agree to you!